Personal Power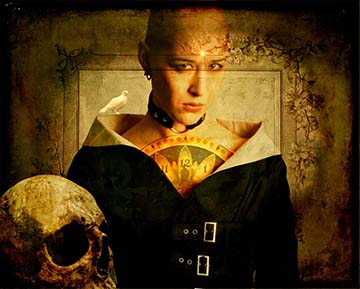 Are you awakening to your power? Or are you just trying to get along? Are you looking for your own answers to the mysteries of life? Or are you just quietly obeying orders, taking the safe way home, avoiding the risks necessary for personal transformation?
Each of us has the capacity to become an empowered human being. But the first step, according to Seth and many other teachers, is to drop the fear, including the fear of death, and replace it with its opposite: Courage. A tall order, you say?
Consider this article on
Tibetan sage Sogyal Rinpoche
in which he talks about transforming the fear of death. (go through the link for a free download of this brief interview)
sacred-texts.com
In the Tibetan Buddhist tradition death is the great teacher. "This dying forces you to look into yourself. And in this, compassion is the only way. Love is the only way," says Rinpoche.
Seth talks about a similar process that begins when the student looks within. At first they might not like what they see. Personal Issues are revealed that may cast the ego/intellect in a negative light. Shame, regret, despair and other emotional responses ensue. Then, in an instant, compassion presents itself. The student finds the power to forgive themselves. What follows may be a personal awakening through which this Loving Understanding is turned outward towards the world.